The Guide: A handbook with uptodate information for Keralites and Indians in UK
Wednesday 5 January 2022 10:04 PM UTC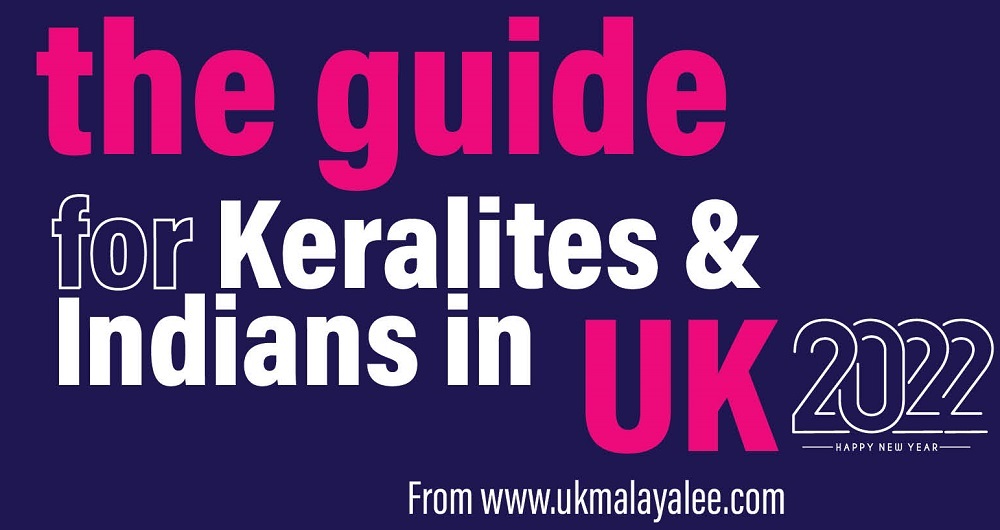 By A Staff Reporter
LONDON Jan 6: ukmalayalee.com, the first ever exclusive online portal for Keralites in UK has been online since 2004. With daily updates it has been the mainstay for UK Malayalees for the last 18 years.

With the easing of UK immigration rules leading to an influx of students and nurses in the last couple of years, it is time for an update to understand how things have changed within the Keralite community in the UK.
Changes have come about for those migrants settled here and for those who have arrived recently looking to obtain permanent residency and also for those looking to come to the UK for studies, business or settling purposes.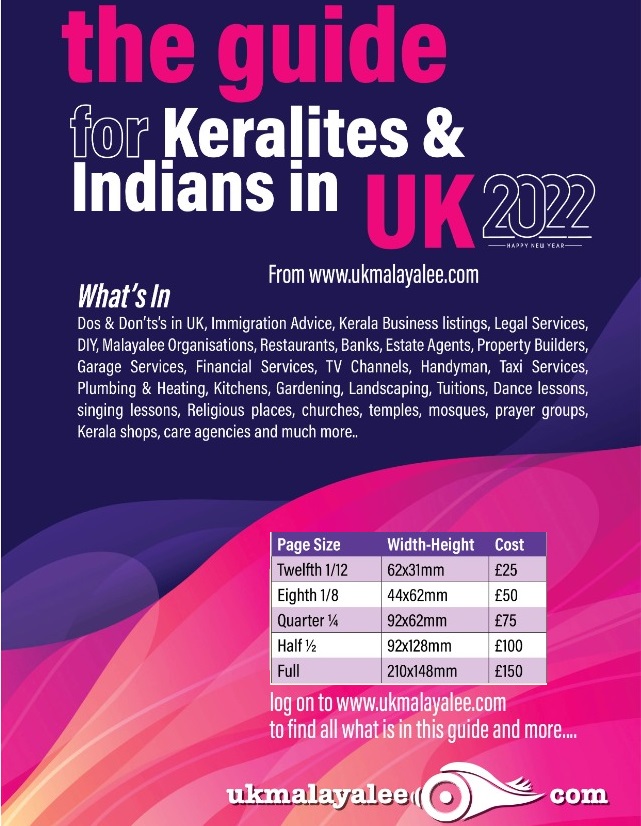 With an influx of Keralites in the UK, there is also a boom in business activities in the UK. The newly arrived and those looking to arrive in the next couple of years definitely need an update on Malayalee life in the UK.
Therefore, with eighteen years of knowledge about the Keralite community in the UK, ukmalayalee.com is embarking on bringing out the first ever handbook with business listings, immigration news and opportunities, healthcare opportunities and everything that a Keralite who is settled in UK need to know.
Those businessess who would have their business listed in this handbook will also have the advantage of their business listed on our online portal ukmalayalee.com. To know more about this please email editor@ukmalayalee.com or ring or whatsapp on 07871714200.
CLICK TO FOLLOW UKMALAYALEE.COM