Indian students entering UK on small boats as "it's cheaper than visa route and can study on domestic fee"
Sunday 5 February 2023 7:21 PM UTC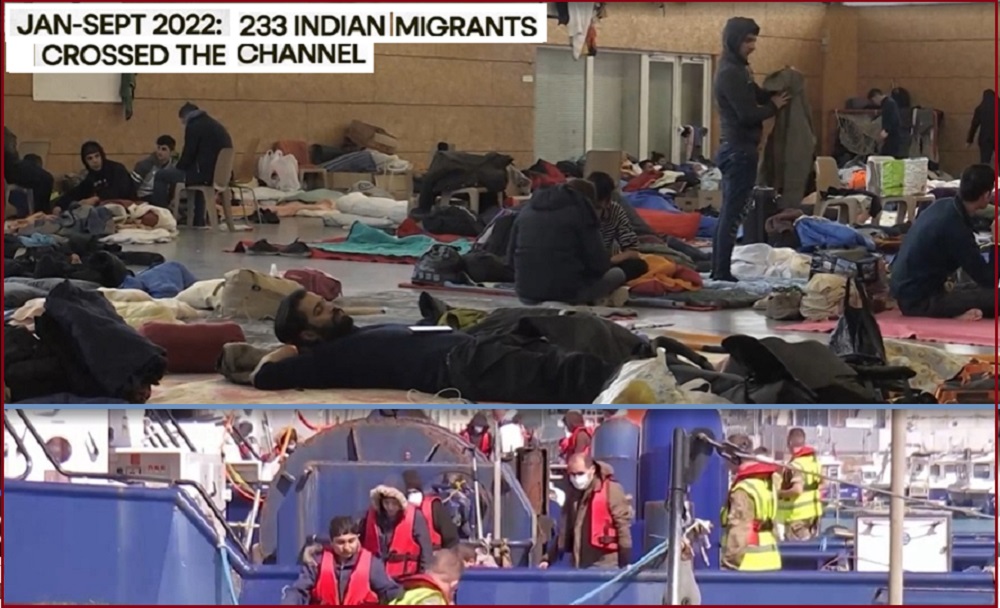 LONDON Feb 4: A report by The Times, UK, says that Indians made up for the third largest chunk of migrants to have crossed the English Channel in small boats so far this year.
Citing Home Office officials, The Times said that Indians, most of them students, are utilising a loophole that lets asylum seekers study on domestic fee as opposed to the international fee that is higher.

Authorities say that around 250 Indian migrants have arrived in the UK since January 1. The number is nearly one fifth of the total migrants to have crossed the Channel on small boats, which stands at 1,180 so far this year.
UK officials fear that the trend might catch on and several more Indian students might start entering the country on small boats. Last year, 233 Indian migrants had crossed the Channel in the first nine months.
Officials trying to understand the reason behind it believe that Serbia's visa-free travel rules for Indians might be providing the students with a gateway. As per an earlier provision, all Indians with a valid passport were able to enter Serbia without a visa for up to 30 days. However, the provision ended on January 1, and Home Office officials believe that many such Indians might have started moving towards the EU and ultimately into the UK.
Others believe that students might be using this method to enter UK since applying for a student visa was much costlier. Pursuing an undergraduate degree in the UK costs an Indian citizen £363 ($444) for a student visa, about £940 ($1,149) for the immigration health surcharge and an average of about £22,000 ($26,889) a year in international student fees.
When compared to the domestic fees, that asylum seekers are required to pay while their application is being processed, stands frozen at £9,250 ($11,306). The person responsible for smuggling people into the country normally charges an average of £3,500 ($4,288).
Data suggests that only four per cent of Indian asylum applications are granted, leaving the rest at risk of being deported. Indians account for the largest number of migrants to overstay their visas in the UK.
CLICK TO FOLLOW UKMALAYALEE.COM