Care workers added to UK's shortage occupation list for 12 months: Migrant workers can settle with family
Thursday 17 February 2022 8:15 AM UTC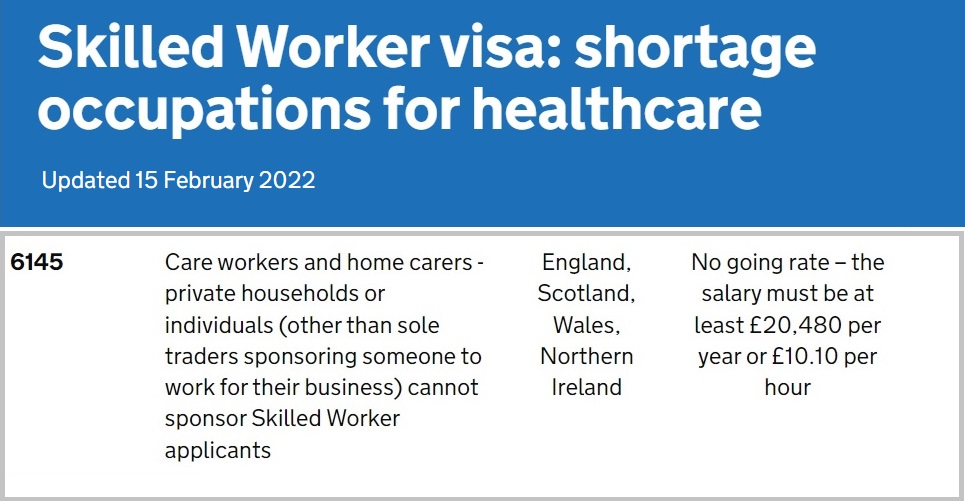 By A Staff Reporter
LONDON Feb 17: Care workers have been added to the shortage occupation list for 12 months, which will allow migrants to get work visas to fill jobs where there are shortages.

Immigration rules have been temporarily relaxed for care workers in a bid to recruit and keep staff.
It means that social care providers will be able to recruit overseas workers to fill vacancies under relaxed immigration rules that came into force on Tuesday.
Migrant workers will be able to move in with dependents, including partners and children, and the visa offers a path to settlement in the UK, the Department of Health and Social Care said.
Though the Home Office says most license applications are decided within eight weeks, many in the care sector (which faces more than 100,000 vacancies) have warned that the application process of hiring overseas workers is layered with bureaucracy, making it expensive and time consuming.
Social care providers are losing workers to better paid jobs in retail and hospitality as exhausted staff look for alternatives.
Click To Read Full Government Guidance
Click to Read Skilled Worker visa: Click to view eligible occupations
CLICK TO FOLLOW UKMALAYALEE.COM