Indian workers in Gulf down by half since 2015
Tuesday 10 July 2018 8:41 AM UTC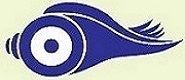 The number of emigration clearances granted to Indians headed to the Gulf for employment has halved to 3.7 lakh in 2017 from 7.6 lakh in 2015. There has been a steady decline over the past few years and the recent immigration policies adopted by Gulf countries are a mixed bag for Indians.
In 2017, the UAE emerged as the most preferred destination of Indian workers, with nearly 1.5 lakh emigration clearances. Saudi Arabia relinquished its most preferred destination status among Indian workers, with around 78,000 emigration clearances, a 74% drop from around 3 lakh in 2015. The fall in jobs for expats is attributed to both, the Nitaqat scheme, aimed at promoting job opportunities for locals, which was tightened last September, and general economic conditions.
According to a recent World Bank report, India continued to be the top recipient of remittances from overseas, which added up to $69 billion in 2017, and roughly 56% of it came from the GCC (Gulf Cooperation Council) countries Saudi Arabia, Kuwait, UAE, Qatar, Bahrain and Oman.
CLICK TO FOLLOW UKMALAYALEE.COM