Wanted by Interpol: International rationalist Sanal Edamaruku from Finland confident that he hasn't done anything wrong and wants to leave it to the courts to decide (Exclusive)
Sunday 5 July 2020 5:37 AM UTC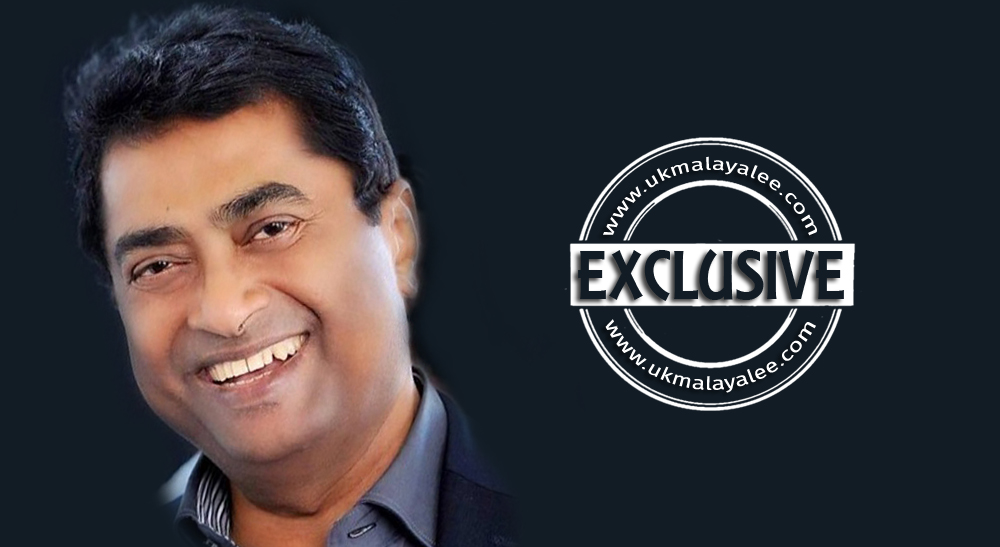 By Balagopal (ukmalayalee.com)
LONDON July 5: Sanal Edamaruku is a prominent rationalist who has been residing in Finland following him seeking exile there after a court case in India. As a rationalist Sanal's activities were to expose the "miraculous" feats of holy men as tricks but finally he fell in trouble after being accused of blasphemy.In 2012 when water started trickling down a statue of Jesus Christ at a Catholic church in Mumbai, locals were quick to declare a miracle. Some began collecting the holy water and the Church of Our Lady of Velankanni began to promote it as a site of pilgrimage. So when Sanal Edamaruku arrived and established that this was not holy water but the dripping was from a faulty plumbing, the backlash was severe. The renowned rationalist was accused of blasphemy, charged with offences that carry a three-year prison sentence and eventually, after receiving death threats, had to seek exile in Finland.
However, in 2017 a complaint was filed by a Kerala government employee who also happened to be a rationalist just like Edamaruku. As per her complaint Edamaruku accepted Rs 15 lakh from her offering to secure her a job in Finland, where he is currently settled. Since then the case has been stalled for several reasons. However, the case has now been revived following further legal actions initiated by the complainant.
According to reports in the New Indian Express, the Interpol (International Criminal Police Organisation, commonly known as Interpol) has now issued issued Red Notice against Sanal Edamaruku after the Central Bureau of Investigation, the premier investigating agency of India, sought the help of the global agency to trace the 65-year-old, who is accused of swindling Rs 15 lakh from a woman after promising her to provide Finnish visa.
Based on the Red Notice, the agencies have moved a lookout circular for the accused. The red  notice is a request issued by the Interpol to locate and provisionally arrest an accused pending extradition or who is wanted for prosecution. According to the charge sheet filed by the police, as per reports on the New Indian Express, Prameela had sent the amount in various intervals to Sanal's account but soon found out that he was cheating her. Sanal was subsequently booked for cheating and breach of trust and the Chief Judicial Magistrate Court, Alappuzha issued an arrest warrant against the rationalist.
The complainant, Prameela, said she wanted the agencies to extradite Sanal and complete the rest of the legal procedure. "I met him during a meeting of the rationalists and he promised to arrange a visa, job and residence permit in Finland, where he has been staying for some time. I transferred to his account Rs 15 lakh as per his demand. But after that I did not hear from him.
"He had blocked my calls after which I approached the police. Subsequently, he tried to contact me through an intermediary asking me to withdraw the case first so that he can repay the amount in installments. But I could not trust him anymore and rejected the offer," Prameela said.
Sanal Edamaruku spoke to this website in an exclusive interview.
On being asked for clarity on the matter he spoke to Balagopal, editor of www.ukmalayalee.com:" In 2017, a case was filed against me in a court in Kerala on the basis of a personal complaint filed by a dear old friend of mine whom I have known for many years.  What is alleged in her case, however,  is not true. Therefore, I filed a Quashing Petition against it in the Kerala High Court and it was accepted by the court in September 2018 for consideration. A final decision on that is still pending in court.
"To my understanding, the proceedings in the lower court have been stopped upon the decision of the High Court of Kerala to consider my Quashing Petition".
Sanal Edamaruku is confident that he is strictly following the legal process as instructed by his lawyers. "I do not shy away from the law or any legal proceedings. My lawyer filed the Quashing petition upon my vakalat (authorization of a lawyer to appear on my behalf) which was attested by the Indian Embassy. I also have lawyers representing me in the 2012 blasphemy case in Mumbai. They have also been appearing for me for the Anticipatory Bail petition", he told this website over the phone.
"As you can see from my activities I am not a person who will wilt under pressure. I am not easily scared or would give in to illegitimate pressures. I have the willpower to deal with such challenges or manipulative campaigns. Most of the stories in the wild reports published against me are of an imaginary nature", he said.
"However, I am aware that it is not right that I or anyone else making a public statement in respect of a case that is in the court for its consideration, and that it will be subjudice. Therefore, I  can make only one thing clear. I haven't done anything illegal. I haven't done anything that is against my conscience.  Therefore I am sure that I will get justice from the courts", he concluded.
CLICK TO FOLLOW UKMALAYALEE.COM