This Keralite Plastic Surgeon from London is in the finals of Ten Outstanding Young Persons of the World Competition: Your Facebook Likes until June 22 will help her to win
Sunday 21 June 2020 3:27 AM UTC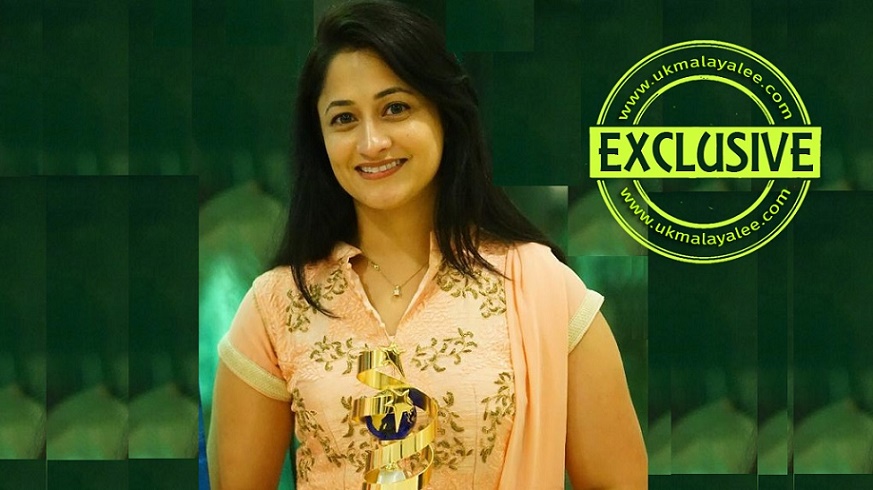 By A Staff Reporter
LONDON June 21: Dr Jajini Varghese, a Malayalee Plastic Surgeon from London is now in the finals (Top 20) of the Ten Outstanding Young Persons of the World Competition. The Award is given to the person who gets the most votes.
Therefore, she needs your "Likes" on the following page to secure enough votes to bring her into the Top 10 to win the Award.
Click to Visit JCI Ten Outstanding Young Persons of the World Page
You need to click the below link, tap on her photo and hit like emoji below her picture. The last date for registration of votes is Monday 22nd June, 2020.
Click to Visit JCI Ten Outstanding Young Persons of the World Page
Instructions on Voting: Before you have pressed the "Like" button it shows it with a "thumbs up" sign and after clicking to indicate you like it – it will change to the tick sign.
After you have pressed the "Like"button ie. it shows it with a tick to show that it has been liked. You need a Facebook account to register your vote.
Click to Visit JCI Ten Outstanding Young Persons of the World Page
Please share this with your family and friends to secure their votes once you have read about Dr Jajini Varghese, who is definitely a exemplary honour for Keralites in the UK and all over the world.
Dr Jajini is a Plastic Surgeon with an interest in Oncoplastic Breast and Reconstructive Microsurgery. Currently she is a nationally appointed TIG Fellow in Breast Cancer Oncology at St Barts and the Royal London Hospitals.
She is a Fellow of the Royal College of Surgeons in Plastic Surgery (FRCS), Honorary Clinical Lecturer at University College, London (UCL) and a Member of the Royal College of Surgeons of Edinburgh (MRCS).
In 2019, she  won the TIG Oncoplastic Surgery London Fellowship and the St. Andrews Microsurgery Fellowship. Dr Jajini is on the Board of Examiners for the MSc in Plastic Surgery at University College, London and is a Reviewer for several journals including the Journal of Plastic, Reconstructive and Aesthetic Surgery.
After graduating with a First Class in Medicine from India, Dr Jajini became one of the few doctors to be ever awarded the Cambridge Commonwealth Full Scholarship to the University of Cambridge to complete her MPhil and PhD on the "Genetics of Breast Cancer".
This led to her work in identifying the mutation in the ZNF365 gene associated with breast cancer which has global ramifications in women with a high breast density.
This mutation is now used worldwide as one of the most heritable genes to identify women who are at high risk of developing breast cancer to offer early treatment. Her work was published in several highly cited journals including multiple papers in Nature Genetics.
During this time, she was chosen to be featured on the University of Cambridge's Worldwide prospectus. The University of Cambridge-India brochure also had a feature, along with other prominent scientists who have ever been at Cambridge.
Following her PhD, Dr Jajini joined Plastic Surgery in London. She has worked at the Royal Free Hospital, Guys and St Thomas' Hospital, Great Ormond Street Hospital, St. Barts Hospital, University College London Hospital and Chelmsford Hospital.
Early detection, resection and treatment are critical for successful breast cancer remission. With advances in diagnosis and treatment, a large number of women are living beyond the initial diagnosis of breast cancer.
Therefore, her aim is to restore the quality of life of such women who have survived breast cancer. During her interactions with such women, Dr Jajini found immense morbidity and distress after Breast removal surgery.
As an Oncoplastic Surgeon, she focuses on cancer resection and immediate reconstruction using both implants and autologous tissue thereby restoring feminine form and quality of life.
She has undergone advanced training in using microsurgical flaps to cover tumour affected areas, fat grafting using stem cells, in addition to body contouring surgery and the advanced use of Robots in reconstructive surgery.
At St.Barts/Royal Free Hospitals she is introducing Robotic Surgery using DaVinci Robots and Raman Spectroscopy wherein the operating surgeon can detect cancerous areas accurately and target them for removal rather than remove the entire breast and lymph nodes. She is only one of very few worldwide surgeons trained in these techniques.
Dr Jajini is constantly involved in medical innovation. During the recent COVID-19 pandemic, she was instrumental in making sure that her breast cancer patients did not suffer by setting up a Virtual Clinic using video techniques. It is for this attribute of hers that she needs to be recognised and commended.
Dr Jajini has published her cancer research widely and has won several prizes during her career.
She was awarded the Top Prize at the Association of Breast Surgery Conference, Manchester, First Prize at the UK Radiology International Congress, First Prize for Best Research at Addenbrooke's Hospital Research Conference, Cambridge and at the Raising Standards Research Conference at QE Hospital, London.
She was also chosen to attend the WHO Graduate Programme in Geneva.
She has presented her research at Kings College London, University of North Carolina, (USA), Duke University (USA), BAPRAS London, NIHES, Rotterdam, European Genetics Conference- Amsterdam, The American Thoracic Society, The International Cancer Imaging Congress and The Wellcome Sanger Institute among others.
Dr Varghese also wrote the book chapter in 'Early Breast Cancer: From Screening to Multidisciplinary Management'.
Dr Jajini aims to continue her research work in cancer prevention by identifying women at higher risk of breast cancer through gene mutations and to offer early prophylactic treatment and surgery.
Breast Cancer, which had been a disease of the developed world, is now assuming epidemic proportions in developing countries. Dr Jajini has made it her personal mission to attempt to restore the lives of millions of affected women.
She aims to replicate the cancer care of the developed world in developing countries where all cancer specialties are under one roof for the early detection and treatment of cancer. She has also adopted strategies to prevent breast cancer by offering early screening to high risk women in developing countries.
The importance of avoiding environmental risk factors such as phytoestrogens in causing breast cancer is another research area that Dr Varghese has been working on. She has visited the Bondo tribal areas of Orissa in India to offer help to women.
What makes these achievements even more spectacular is that they were all achieved by a timid woman of small stature in the male dominated arena of Plastic Surgery. She has shown that it is possible for women to rise to be among the world's best surgeons even in foreign lands.
She is also a mother with two young children and says, "Learning to run a family taught me to manage a team and gave me a new perspective on answering the bigger questions of life".
She now lectures on the UCL Athena Programme encouraging women to take up a surgical career and has mentored several doctors to hold leadership roles in their chosen fields.
Her work ethics has elevated the status of women surgeons. Dr Jajini was also an invited participant at the Commonwealth Gender Issues Conference in the UK.
Although academic accomplishments are admirable, nothing worth knowing can be taught. Dr Jajini is also a deeply compassionate individual aspiring to reciprocate for her privileged education and opportunities.
During her medical training in India, she noticed that a number of her colleagues were finding it difficult to pay the College fees. Doctors need to be sensitive and caring but unfortunately, these same people seemed to be dropping out.
She also noticed that there were several pockets in India that languished without medical care and facilities.
Armed with the opportunities that Britain offered, she was then instrumental in setting up EMET Scholarships in India which has now been running for over seventeen years offering scholarships for Indian students to study medicine.
After becoming doctors, they are then asked to spend up to two years in a deprived part of India to help those who lack medical care so that they can reciprocate what they received through the scholarship in the service of their country.
Asked about her success, she replied, "I am only an ordinary individual with an extraordinary urge to succeed and to alleviate suffering. I count excellence as the eventual result of a continual striving to do better.
I count myself fortunate to be healthy, to love what I do and to be able to help others. Cancer will not defeat. We aim to restore people and lives. I can
only search for the answers and heal the external scars but ultimately only God can heal the mutilations caused by breast cancer."
During her free time Dr Varghese is a trained Indian classical dancer and painter and has won several prizes throughout her career.
Dr Jajini Varghese is from Muttom Harippad and was educated in Kuwait. Her parents Mr George Varghese and Mrs Mariamma Varghese now live in Muttom.
She has two brothers- Mr Jerry Varghese who is an Aeronautical Engineer in USA and Mr Jeswin Varghese who is an aeronautical engineer with Kuwait Airways.
Dr Jajini's husband is also a doctor and they have two children who live in London.
CLICK TO FOLLOW UKMALAYALEE.COM