S.P. Balasubramaniam performs in London: thanks all who offered condolences for the loss of his mother 
Tuesday 12 February 2019 2:13 AM UTC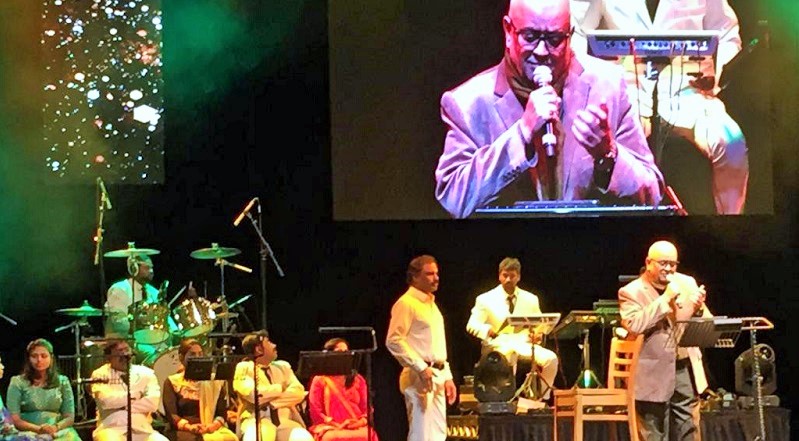 By A Staff Reporter
LONDON Feb 11, 2019: Legendary singer S.P. Balasubramaniam thanked all those who offered condolence for the loss of his mother from around the world. SPB shared this message to his wellwisher during the concert he held at the Hexagon Hall in Reading, United Kingdom on February 9, 2019.
S.P. Balasubramaniam's mother Sakunthalamma had passed away peacefully in Nellore on February 4, 2019. She was married to SP Sambamurthy and had 8 children; 3 sons and 5 daughters, including playback singer SP Sailaja.
Prior to the show S.P. Balasubramaniam paid trubutes to his mother and shared the grief with the audience who reciprocated with due respects.
The housefull show turned out to be grand success with S.P. Balasubramaniam regaling the audience with those yesteryear songs which made him a legend today.
The show was brought to the UK by I for India http://iforindia.uk/, an event management company aimed at bringing to the Indian community in London and other parts of United Kingdom the best possible entertainment and experience through innovative ideas.
It is a "One Stop Shop" for entertainment, sports, culture, professional
networking for the Indians in London and other parts of the UK whether they have just arrived, or been here for few years or settled here for decades.
CLICK TO FOLLOW UKMALAYALEE.COM