Online event to commemorate 125th birth anniversary of VK Krishna Menon on 3rd May: Register Now
Thursday 29 April 2021 7:35 PM UTC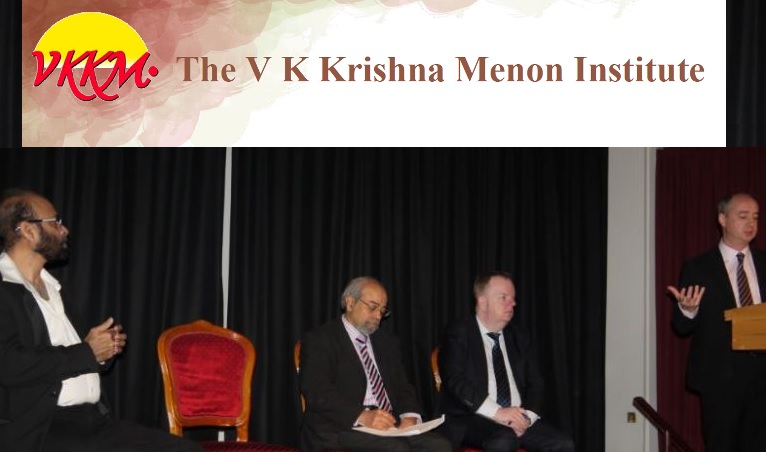 File picture from a previous event
By A Staff Reporter
LONDON April 29: VK Krishna Menon Institute invites you to attend a virtual event to commemorate the 125th Birth Anniversary of V K Krishna Menon on Monday 3rd May 2021 at 3.00pm (BST).

The VK Krishna Menon institute based in London, is headed by Dr Cyriac Maprayil.
After India gained independence in 1947, VK Krishna Menon was appointed the first high commissioner to the United Kingdom, a post in which he remained until 1952. Krishna Menon was an Indian nationalist, diplomat, and politician, described by some as the second most powerful man in India, after his ally, 1st Prime Minister of India Jawaharlal Nehru.
The online meeting will be held on Zoom platform.
Speakers will include:
1) Rt. Hon Sir Peter Lloyd, Former Minister of State at the Home Office
2) Dr Mohan Kaul, Executive Chairman, Alglotech
3) Dr Cyriac Maprayil, Executive Director, V K Krishna Menon Institute (Chair)
To register to attend this free online event please click HERE.
Noted for his eloquence, brilliance, and forceful, highly abrasive persona, Menon inspired widespread adulation and fervent detraction in both India and the West; to his supporters, he was an unapologetic champion of India in the face of Western imperialism, who famously "taught the white man his place"; to his Western detractors, "Nehru's evil genius".
Such is the adulation he has been bestowed that every year talks and debates are held during his birth anniversary on May 3.
Dr Cyriac Maprayil is the executive director of the VK Krishna Menon Institute. He is a journalist, historian and academic and a human rights campaigner. He was the director of the East London Human Rights Commission and prior to that the director of Race Equality Council in Tower Hamlets council for over a decade.
He is the author of several highly acclaimed books, the best known of which are Nehru and the Commonwealth, The Crisis of India: The Way Forward and The Agony of India.
The event will be held on Monday 3rd May 2021 at 3.00pm (BST).
Full registration link: https://us02web.zoom.us/webinar/register/WN_CIoelbr2QhuhM9M01QoAxQ
For further information please contact Dr Cyriac Maprayil, Director at V K Krishna Menon Institute drdrcyriac@yahoo.co.uk
CLICK TO FOLLOW UKMALAYALEE.COM