Kerala CM Pinarayi Vijayan in London on Oct 9 to inaugurate Lok Kerala Sabha UK-Europe Regional meet
Wednesday 7 September 2022 7:09 PM UTC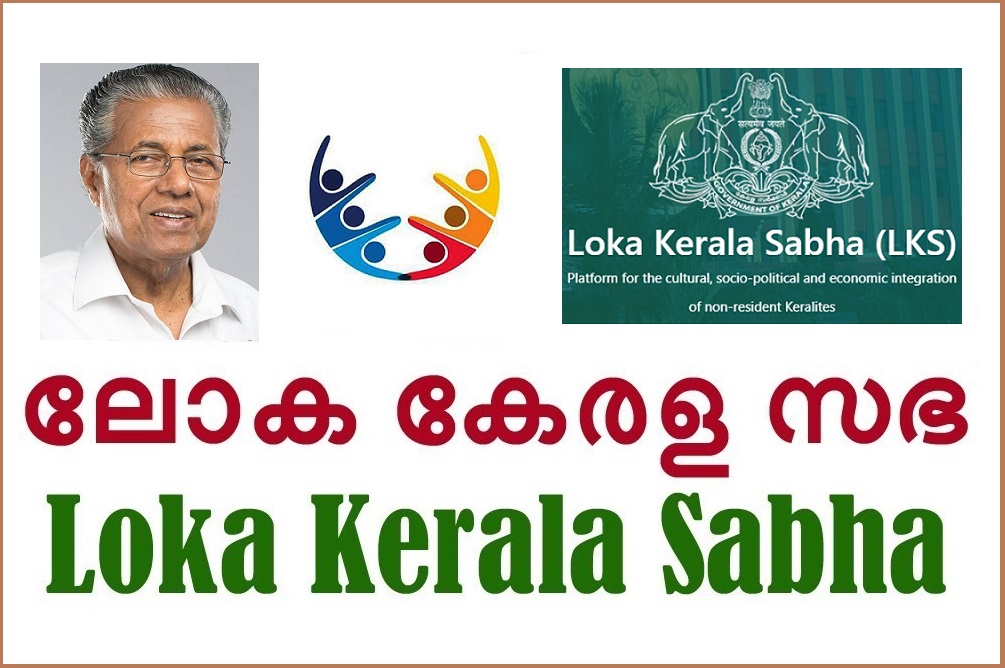 By Jayan Edappal
LONDON Sept 7: Kerala Chief Minister Pinarayi Vijayan will inaugurate Lok Kerala Sabha's UK-Europe Regional Conference on Sunday October 9 in London.

As part of the Regional Conference, the Regional Representative Conference of the Lok Kerala Sabha will be held on October 9 at the Indian High Commission Hall, which includes members of the Lok Kerala Sabha from the UK and various European countries and selected members representing various organizations and various professions in the UK.
Various issues faced by the Malayalee community in UK and Europe will be discussed in various topic groups and steps will be taken to bring it to the attention of the Government of Kerala and Government of India.
In the afternoon session, which will be held in London, the chief minister will address the general public in the UK and Europe.
According to the decision of Lok Kerala Sabha Secretariat under the auspices of the NORKA Department of the Government of Kerala, a coordination committee was formed in the last week of August for the grand success of this program and various activities hosted by various sub-committees.
Various sub-committees are working towards receiving the chief minister who is coming to the UK for the first time during the second stint of his government period.
To work towards the success of the event the following have been selected as office bearers: S Sreekumar Chief Coordinator; CA Joseph Joint Coordinator; Dr Biju Peringathara (National President, UUKMA, UK) as Chairman of the Organizing Committee; Ashik Muhammad Nasir and Sunil Malayil as representatives of Lok Kerala Sabha in the organizing committee, PRO Jayan Edapal and various other sub-committee conveners were elected.
The other Lok Kerala Sabha members in the UK will work with the conveners on various sub-committees.
Below are the list of various sub-committees, conveners and Lok Kerala Sabha members
(1) Venue – Refreshment : Kurian Jacob (National Secretary Kairali UK), Advocate. Dilip Kumar (LKS)
(2) Reception Committee : Safir NK (General Secretary, KMCC); Shri Lajeev K Rajan (LKS)
(3) Publicity Committee : KK Mohandas (President, OICC); Shri Jayan Edapal (LKS)
(4) Program Committee : Dinesh Vellapilly (National Secretary, Sameeksha UK); Shri Shafi Rahman(LKS)
(5) Finance Committee : S Jayaprakash (LKS)
(6) Cultural Committee : Sreejith Sreedharan (Director, MAUK); Nidhin Chand (LKS)
Chief Coordinator S. Sreekumar requested for the support and cooperation of the Malayalee community in UK to make the Lok Kerala Sabha Regional Conference and Kerala Chief Minister's Public Conference in London on 9th October a grand success.
All the representatives of various political and socio-cultural organizations in the UK were included in these various sub-committee activities. Chairman of the Organizing Committee Dr Biju Peringathara; Joint Coordinator C. A. Joseph has appealed to everyone to make the event a huge success.
CLICK TO FOLLOW UKMALAYALEE.COM