Meet David John, upcoming Keralite actor and model on the horizons with several new projects
Thursday 17 September 2020 8:34 PM UTC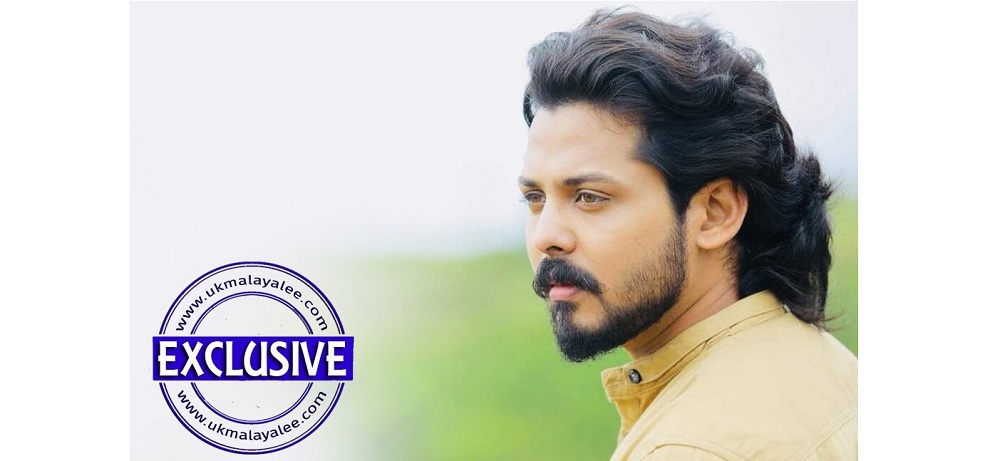 By Balagopal
KOCHI Sept 17: Life is always an uphill battle for artistes in the showbiz industry. Talent alone doesn't bring you chances these days. It is the desire and passion to keep striving each day to receive the first acceptance from the audience.
The ebb and flow of opportunities come knocking but then choosing the right path is always fraught with trepidations for the young and budding talents. For many gifted artistes it can still be a long wait until they hear the loud applause.
David John was lucky to have had the perfect setting with an opportunity to be a contestant in the Bigg Boss Malayalam 1 season, hosted by noted actor Mohanlal. Although it was only a short stint in this show, he soon grabbed the headlines with some very notchy performances within the Indian entertainment industry, both in films and on TV, which received wide appreciation and acceptance from within the industry and the audience.
David, who admits himself to be a Dubai-born Confused Mallu, could have pursued a promising career in the IT industry, realised that his path is acting and modelling. The intense desire and self belief has made him explore and learn more about the south Indian showbiz scene.
David has featured in Malayalam movies such as Iyobinte Pusthakam, Adi Kapyare Kootamani, The Great father, George Ettans pooram, Masterpiece, Ullasam and yet to be released film Ram, which has Mohanlal as the lead. David will now be playing the main role of the antagonist in noted Malayalam film and serial director KK Rajiv's latest serial Anna Kareena to be screened on Flowers TV.
He had modelled for Indulekha white soap in Tamil and Malayalam, South Indian Bank, My G (South Indian biggest mobile hub), Malayala Manorama QR code and Bigg Boss Malayalam reality show.
David has now come of age and if all projects go well according plans then he is just one small step away from the cusp of hogging the limelight again with another big step into the south Indian entertainment scene.
His latest film Ullasam, starring Shane Nigam, will be released soon. In a brief tete-tete he spoke to ukmalayalee.com. On asked on what his new projects are he said: "The one which has just been completed is Ullasam, which has Shane Nigam as the lead where I act in a negative role. Ullasam, directed by Jeevan Jojo, is touted to be a youthful entertainer. I am looking forward to join Mohanlal's forthcoming film Ram. I also have a couple of Tamil films lined up. In regards to adverts I am done a couple and some are being worked on".
David John is a great fan of Mohanlal and he considers him to be his mentor and guide who lifts him up when the chips are down. On asked about his experiences with working with Mohanalal he said: "Mohanlal is an encyclopaedia and you can learn from him the art of acting and also on how to be humble when you reach greater heights. He exuberates positive vibes. He has an aura about himself as just with his presence he sets him all around him at peace and tranquillity. His kind words when I got ousted from Bigg Boss were "Ettan (brother) will always be with you and never hesitate to approach me for any help". He has been true to his words and never let me down and I owe him a world of gratitude.
Based in Dubai, David, whose real name is Joji Jose is a model, actor and software engineer. He is son of Jose and Molly Jose from Irinjalakkuda.
You can reach this promising star through his socials as below
Facebook:https://www.facebook.com/davidjohn37071
Facebook page:- https://www.facebook.com/DavidJohnActor/
Instagram: https://www.instagram.com/davidjohn_dj_/
CLICK TO FOLLOW UKMALAYALEE.COM