എ. പി. രാധാകൃഷ്ണൻ 
ക്രോയ്ടോൻ: പുതുമയും പാരമ്പര്യവും  ഒത്തിണക്കി ക്രോയ്ടോൻ ഹിന്ദു സമാജം അണിയിച്ചൊരുക്കിയ ഈ മാസത്തെ സത്‌സംഗം ഗുരുപൂര്ണിമയുടെ പൂർണതയിൽ ഇന്നലെ വൈകീട്ട് നടന്നു.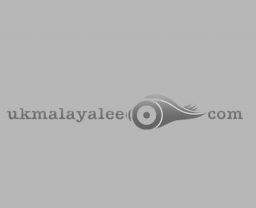 MUMBAI July 14: A Qatar Airways' Kochi-bound Airbus A330 aircraft carrying 306 passengers from Doha landed "off-centred" on runway due to adverse weather conditions today morning, damaging 12 runway lights.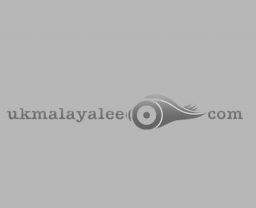 MOSCOW July 14: Fraudsters have tricked scores of Nigerians by selling them football World Cup 2018 fan passes to travel to Russia, leaving many stranded and penniless, victims and anti-trafficking campaigners say.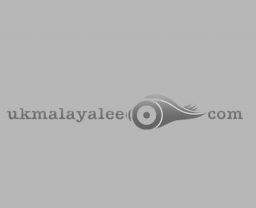 LONDON July 14: James Taylor has been appointed as an England selector, the England and Wales Cricket Board announced on Friday. Former England international Taylor was forced to retire due to a heart condition two years ago and he now completes a panel headed by national selector Ed Smith and also featuring England head coach Trevor Bayliss.
The appointment of Taylor completes a restructure of the panel that started when Smith replaced fellow former England batsman James Whitaker in April. "I'm thrilled to be taking up this role with the ECB and once again supporting the England set-up," said Taylor.
"This is an important role and it's a huge honour to be appointed.
"I have always been deeply passionate about the game and will bring all of my energy and experience — from the Lions (England A), domestic cricket and the international Test and white-ball game — to this task.
"I'm excited to be given the opportunity to work alongside Ed Smith and can't wait to get started."
Taylor was diagnosed with arrhythmogenic right ventricular cardiomyopathy in 2016, with the condition immediately ending his eight-year long career as a professional cricketer that saw him make 34 international appearances, including seven in Test matches.
The timing was particularly cruel as it appeared Taylor was on the verge of establishing himself in the England set-up.
But Taylor soon moved into media work as a cricket broadcaster and newspaper columnist. He also became a member of Smith's new advisory network of England scouts before moving up in the hierarchy with his appointment as a selector.
At 28, the former Leicestershire, Nottinghamshire batsman is unusually young for such a post but Smith insisted his premature retirement had given England a "unique opportunity".
"We are excited that James is joining us as a full-time England selector for the men's game," said Smith.
"He is highly determined, with a deep knowledge of the contemporary game at domestic and international level. He was the outstanding candidate.
"James's early retirement has brought a unique opportunity for the game.
"He can bring his recent experiences and insights to selection as we seek to identify the best players to drive forward England's teams in all formats.
"I know that James wants to channel the dedication that shaped his playing career into the new challenge of talent ID and selection."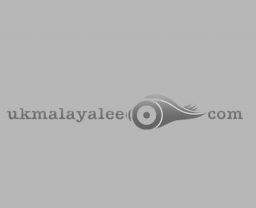 LONDON July 14: James Taylor has been appointed as an England selector, the England and Wales Cricket Board announced on Friday. Former England international Taylor was forced to retire due to a heart condition two years ago and he now completes a panel headed by national selector Ed Smith and also featuring England head coach Trevor Bayliss.< Continue reading "James Taylor Appointed As England Selector"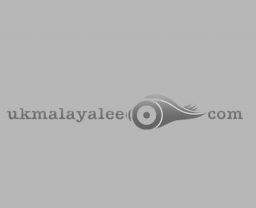 KOCHI July 10: The Malayalam film industry has been experiencing turbulence over the past one week after the actor guilds AMMA and WCC got into a headlock following the re-induction of Dileep in the former's latest general body meeting.
Close on the heels of that, the film and serial industries received another shock when state award-winning actress Nisha Sarangh, popular as Neelu from the highly-rated sitcom Uppum Mulakum of Flowers TV, alleged harassment at the hands of R. Unnikrishnan, director of the series on the sets.
Nisha also claimed that the director ousted her from the serial without citing any reason. Explaining the incidents over a telephonic interview, Nisha says, "This started long back. He used to behave badly from the start.
It was the worst behaviour women can expect from certain men. I made my point clear that I really disliked his behaviour, but he continued to pester me. So when his advances were rejected, he got annoyed and started calling me grimy words.
That was too much of an insult." She then complained to R. Sreekandan Nair, the head of Flowers TV. "The director was warned as a result. However, his grudge elevated and he continued to abuse me," she says.
She alleges that the harassment was not confined to the sets alone. He used to send her inappropriate messages on phone, but she always refused to respond. "This made him more infuriated and the abuse continued." "Everyone on the sets knows about his behaviour. He always insulted me and several times, I broke down during the shooting.
Artistes like Biju Sopanam had warned him many times about his behaviour, but he never paid heed to it. He uses indecent language with every artiste. I've never seen such a person who disrespects others. Every day he comes to the sets in an inebriated condition," she adds. She also says that this is not the first time an actress was facing his wrath. An actress who worked with him previously had similar experiences.
"Six months ago, his attitude towards me slightly changed after one of the artistes complained about him to the channel head. He wasn't expecting it and again he was warned. He was scared that I'll also do the same thing," she accuses.
Things got worse when Nisha went to Qatar and the US, where she represented team Uppum Mulakum, which was honoured there. She says, "He was really upset by the fame I was getting there. Since I was rejecting his advances, he always nursed exasperated feelings. Last month, I flew to the US for NAFA Awards with the permission of the channel head and the director. But when I was back, he had told everyone on the sets that I had gone without his permission; I was expelled from the series. Acting is my profession and my source of income. I tolerated all this insult for my family, for my daughter's wedding and finally, I'm treated like this. At one stage, he even used my personal life to confront me, trying to portray me in a bad light," she claims.
Nisha would love to be back in the sitcom, which has completed over 650 episodes, but has made her stance clear that the director should be removed. She won't be acting in the serial again if the channel decides against her stand. She has been getting tremendous support from the film and serial industry, including the Women in Cinema Collective (WCC). "I have informed AMMA and Association of Television Media Artistes (ATMA) of the issue and they have extended full support," she adds.
Flowers TV issued a statement on Sunday evening saying that the issue was being considered seriously and Nisha would continue to be a part of the sitcom. "Yes, even I heard it. But my stance is unchanged and they said the director would be changed. I believe the words will be put into action. I'll be joining the sets after two days and then only can I confirm whether he's removed," concludes Nisha. When asked about the issue, director Unnikrishnan responded that he didn't wish to comment now and said channel head Sreekandan Nair would respond. However, Nair too couldn't be reached for comments.
In a Facebook post, WCC has offered unconditional support to Nisha Sarang and said the collective is in an effort to set up an intertnal complaints committee to legally handle complaints raised by women in the film industry. "We are with this actress too. Our struggle is for each actor who has been assaulted, to bring about a workspace where no one is abused. Police are responsible to take suo motu action by registering a case in the wake of the allegations made by the actress. Both the elected representatives and the organisations she represent, and we too, have the responsibility to question injustice. We will stand by each woman who is being attacked," a part of the post reads.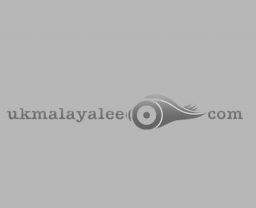 Washington April 18: Searchers and rescue team have found the body of a 12-year-old boy, the last missing member of an Indian family of four which died when their sports utility vehicle plunged into a swollen river in the US state of California some 11 days ago.
The Thottapilly family, from Santa Clarita, disappeared on April 6 while driving in a Honda Pilot through the Redwood Coast Highway on vacation, officials said. Their disappearance coincided with reports that a vehicle had sunk into the Eel River in Northern California.
Searchers on Monday found the body of Siddhant Thottapilly, the last to be found after the family of four went missing. Sandeep Thottapilly, 41, and Saachi Thottapilly, 9, were found dead inside a vehicle encased in sediment in the Eel River, the Mendocino County Sheriff's Office said.
Separately, an adult female body recovered on Friday from another area of the river was identified as Soumya Thottapilly, 38.
Also Read: Missing Indian family in US: Cops find woman's body in river
"At approximately 4:00 PM water searchers located the body of a juvenile male submerged in the Eel River approximately 6 miles north of the reported crash site," it said.
"Once the body was recovered it was identified as being Siddhant Thottapilly, the remaining missing member of the Thottapilly family. An autopsy is expected to be performed this week as part of the Coroner's investigation into the incident," it added.
The family's maroon SUV was seen falling into the river in northern Mendocino County from a pullout during a rainstorm. They had been travelling south from Oregon along Highway 101 when the incident occurred, officials said.
Officials last week determined the vehicle belonged to the Thottapilly family. On Sunday, 70 searchers using Jet Skis, boats and kayaks worked along the river in an ongoing effort to find the vehicle and family.
The vehicle was encased in sediment and visibility was poor but divers believed there was at least one body inside, officials said. About 6:30 pm a tow truck was able to partially pull the vehicle out and two bodies were found inside it.
Soumya's body was found several miles from where the vehicle went into the water. The river was swollen from recent storms and officials had to wait several days for it to recede.