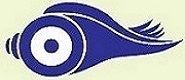 The number of emigration clearances granted to Indians headed to the Gulf for employment has halved to 3.7 lakh in 2017 from 7.6 lakh in 2015. There has been a steady decline over the past few years and the recent immigration policies adopted by Gulf countries are a mixed bag for Indians.
In 2017, the UAE emerged as the most preferred destination of Indian workers, with nearly 1.5 lakh emigration clearances. Saudi Arabia relinquished its most preferred destination status among Indian workers, with around 78,000 emigration clearances, a 74% drop from around 3 lakh in 2015. The fall in jobs for expats is attributed to both, the Nitaqat scheme, aimed at promoting job opportunities for locals, which was tightened last September, and general economic conditions.
According to a recent World Bank report, India continued to be the top recipient of remittances from overseas, which added up to $69 billion in 2017, and roughly 56% of it came from the GCC (Gulf Cooperation Council) countries Saudi Arabia, Kuwait, UAE, Qatar, Bahrain and Oman.

By A Staff Reporter
NEWHAM Feb 26: Noted social activist and community leader Sugathan Thekkepura has been selected by Labour Party members to contest as councillor for East Ham Central in the forthcoming local government elections to be held on May 3, 2018.
Sugathan replaces sitting Councillor Mukesh Patel to take up this position to contest under the banner of Labour Party.
Sugathan has been an active worker within Labour Party and has held several positions on a executive level. He has also been in the forefront in campaigning for London Mayor Sadiq Khan.
Sugathan is at present Indian Workers Association's national assistant secretary. IWA was formed by the migrants from India in early 1930s who fought against racial discrimination and for their working rights.
East Ham Central, which has a healthy Malayalaee population, means Malayalees will too play a part in the voting process at the local government elections.
Sugathan is from Vaikom in Kerala. He is married to Dhanya Sugathan, who works as Maths teacher in a school in Walthamstow, is from Vallikkavu in Kollam and has three children and the family are settled in East Ham.