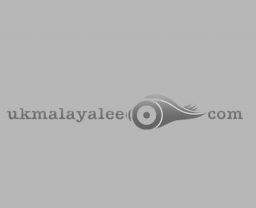 Washington April 18: Searchers and rescue team have found the body of a 12-year-old boy, the last missing member of an Indian family of four which died when their sports utility vehicle plunged into a swollen river in the US state of California some 11 days ago.
The Thottapilly family, from Santa Clarita, disappeared on April 6 while driving in a Honda Pilot through the Redwood Coast Highway on vacation, officials said. Their disappearance coincided with reports that a vehicle had sunk into the Eel River in Northern California. Continue reading "Body of last missing Indian family member found in California river"
By Jeevan Vipinchandran
Without good health, long life and wealth are meaningless. Therefore the issue of whether NRIs are eligible for health insurance in India is an important one.

By A Staff Reporter
NEWHAM Feb 26: Noted social activist and community leader Sugathan Thekkepura has been selected by Labour Party members to contest as councillor for East Ham Central in the forthcoming local government elections to be held on May 3, 2018.
Sugathan replaces sitting Councillor Mukesh Patel to take up this position to contest under the banner of Labour Party.
Sugathan has been an active worker within Labour Party and has held several positions on a executive level. He has also been in the forefront in campaigning for London Mayor Sadiq Khan.
Sugathan is at present Indian Workers Association's national assistant secretary. IWA was formed by the migrants from India in early 1930s who fought against racial discrimination and for their working rights.
East Ham Central, which has a healthy Malayalaee population, means Malayalees will too play a part in the voting process at the local government elections.
Sugathan is from Vaikom in Kerala. He is married to Dhanya Sugathan, who works as Maths teacher in a school in Walthamstow, is from Vallikkavu in Kollam and has three children and the family are settled in East Ham.
Baby removed from womb for the surgery