മോഹന്‍ദാസ് കുന്നന്‍ചേരി
ലണ്ടന്‍ July 21 : ബ്രിട്ടനില്‍ കഴിഞ്ഞ അഞ്ചു വര്‍ഷമായി പ്രവര്‍ത്തിച്ചുകൊണ്ടിരിക്കുന്ന കേരളത്തിന്റെ സാംസ്‌കാരിക ജില്ലയായ തൃശ്ശൂര്‍ ജില്ലയുടെ ബ്രിട്ടനിലെ പ്രവാസി സംഘടനയായ തൃശ്ശൂര്‍ ജില്ല സൗഹൃദവേദിയുടെ ആഭിമുഖ്യത്തില്‍ നടത്തിയ അഞ്ചാമത് ജില്ലാ കുടുംബസംഗമം ഗ്രേറ്റര്‍ ലണ്ടനിലെ ഹെമല്‍ഹെംസ്റ്റഡില്‍ ജില്ലാനിവാസികളുടെ ശക്തമായ സാന്നിധ്യവും വൈവിധ്യമായ സാംസ്‌കാരിക പരിപാടികളും കൊണ്ട് മറ്റൊരു തൃശ്ശൂര്‍ പൂരത്തിന്റെ അലയടികള്‍ ഹെമല്‍ഹെംസ്റ്റഡിലെ ഹൗഫീല്‍ഡ് കമ്യൂണിറ്റി ഹാള്‍ സാക്ഷ്യം വഹിച്ചു. Continue reading "പൂര ലഹരിയില്‍ നിറഞ്ഞാടിയ തൃശ്ശൂര്‍ ജില്ലാ സംഗമം ഗംഭീരമായി"
മുരളീ മുകുന്ദന്‍
LONDON July 21: 'മലയാളി അസോസ്സിയേഷന്‍ ഓഫ് ദി യു.കെ'യുടെ ആഭിമുഖ്യത്തില്‍ ,'കട്ടന്‍ കാപ്പിയും കവിതയും' കൂട്ടായ്മയുടെ നേതൃത്വത്തില്‍, ഈ വരുന്ന ശനിയാഴ്ച വൈകിട്ട് ആറുമണി മുതല്‍ ഡോ : പുനലൂര്‍ സോമരാജന്‍ സംസാരിക്കുന്നു, ഈസ്റ്റ് ലണ്ടനിലുള്ള മനര്‍ പാര്‍ക്കിലെ കേരളാ ഹൗസി'ലാണ് ഈ മുഖാമുഖം അരങ്ങേറുന്നത് . Continue reading "ഡോ : പുനലൂര്‍ സോമരാജന്‍ ശനിയാഴ്ച്ച ലണ്ടനില്‍"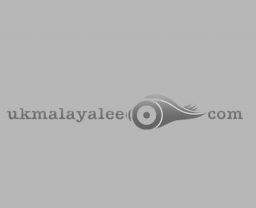 തിരുവല്ല July 13: കുമ്പസാരരഹസ്യം പുറത്തുപറയുമെന്ന് ഭീഷണിപ്പെടുത്തി ലൈംഗീകമായി ദുരുപയോഗം ചെയ്തുവെന്ന പരാതിയില്‍ അറസ്റ്റിലായ വൈദികന്‍ ജോബ് മാത്യൂ പീഡന ആരോപണം തള്ളി.
CHENNAI April 21: Seasoned all-rounder Shane Watson smashed his third IPL century as Chennai Super Kings moved to their new 'home' in style by producing a comprehensive 64-run win over Rajasthan Royals on Friday. CSK, forced out of Chennai due to the Cauvery dispute, were shepherded by the 36-year-old Australian, who hammered 106 from 57 balls to lead his side to a challenging 204 for five after being invited to bat. Continue reading "Shane Watson Smashes Ton in Chennai Super Kings' Big Win Against Rajasthan Royals"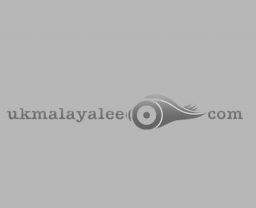 Washington April 18: Searchers and rescue team have found the body of a 12-year-old boy, the last missing member of an Indian family of four which died when their sports utility vehicle plunged into a swollen river in the US state of California some 11 days ago.
The Thottapilly family, from Santa Clarita, disappeared on April 6 while driving in a Honda Pilot through the Redwood Coast Highway on vacation, officials said. Their disappearance coincided with reports that a vehicle had sunk into the Eel River in Northern California. Continue reading "Body of last missing Indian family member found in California river"