KOTTAYAM July 17:  Low lying areas in Idukki and Kottayam are under water due to continuos heavy rains. Kallarkutty, Lower Periyar, Headworks and Malankara dams in Idukki are opened.
Thiruvananthapuram July 17: Congress leader and MP Shashi Tharoor's office in his constituency Thiruvananthapuram was attacked by activists of the BJP's youth wing on Monday, days after he sparked a row with remarks that the BJP, if voted to power again, will rewrite the Constitution and pave the way for creation of a "Hindu Pakistan". Continue reading "Shashi Tharoor's office vandalised in Kerala"
KOCHI July 14: A section of nuns, priests and laity of the Roman Catholic Church has written to the Vatican over the alleged rape of a nun in Kerala by a bishop, urging it "to do what is right" to provide justice to the women in the church.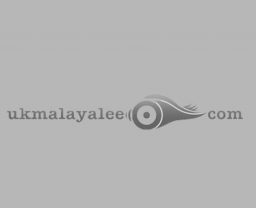 Thiruvananthapuram July 10:   Kerala police is making a plan to create a technical cadre to effectively utilise the expertise and experience of technically qualified personnel.
As part of this, state police chief Lokanath Behera, together with other top police officials held discussions with 152 members from different battalions.
The state police force has about 160 constable/civil police officers across different battalions.  Out of this, 68 are B.Techs,  22 MBA/BBA degree holders.
15 MCA/MSC Computer Science graduates,  one M Tech,  8 LLB/LLM graduates,  9 M.Phil holders and 13 PGDCA holders.   As per the proposal, these personnel will be assigned  tasks beyond normal police duties, and requiring technical skills, according to their qualification.
Police chief Lokanath Behera said that an action plan is being prepared to this end.  He added that if the members of the force are deployed for tasks matching their qualification and competencies,  meritorious performance can be achieved.
Such technically and professionally qualified personnel will be appointed in areas like cyber forensic,  different IT-based activities,  cyber criminal investigation, legal aid,  implementation of different projects,  and new media activities.
DIG-Armed Police Battalion,  Shafin Ahmed has been entrusted with preparing a detailed plan for this.