By A Staff Reporter
EAST HAM Nov 16: The funeral of Sudarsanan Pillai (56), who passed away on Tuesday, 12th November 2019, at the Newham General Hospital, will be held on Monday 18th November at 10m.
Sudarsanan Pillai, who resided at 13 Aaragon Road in East Ham, was working for Pura Foods Ltd before taking redundancy.
Sudarsanan Pillai was born in Singapore.
Sudarsanan Pillai is from Nelletil in Varkala and wife Sreekumari Pillai is from Venkulam in Varkala.
Sudarsanan Pillai leaves behind wife Sreekumari Pillai and sons Sumesh Pillai and Mahesh Pillai, aged 27 and 25.
The funeral will take place on Monday 10am at City of London Cemetery & Crematorium, Aldersbrook Rd, Manor Park, London E12 5DQ.
There will be refreshment served after the funeral at the Malayalee Association Of The UK buildings based at 671 Romford Rd, Manor Park, London E12 5AD
This website offers its sincere condolences to the bereaving family.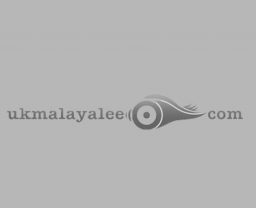 LONDON Nov 2: An Indian-origin baby, who was born prematurely at 30 weeks and was close to death with a respiratory infection, celebrated her first birthday recently thanks to a pioneering technique by doctors at a UK hospital that helped her breathe. Reva Malvankar weighed less than three pounds at birth last year and was close to death with a respiratory infection.
Doctors at Evelina London Children's Hospital and St. George's Hospital in southwest London decided to employ a treatment never before tried on a baby so small and used a machine to take over her lung function. It extracted blood from her neck, adding oxygen and removing carbon dioxide before returning it to her groin, giving her lungs a rest, 'The Times' reports.
"It was extremely distressing seeing her tiny body hooked up to such a big machine. [But] Reva wouldn't be alive today without it. I'm eternally grateful," said her mother Parnika Bhor, who has spoken about the treatment to thank the doctors for saving her daughter's life. Reva was born at 30 weeks and spent six weeks in a neonatal ward but was discharged, showing no sign of a serious condition. But after three weeks at home, she developed a respiratory infection.
"At first she didn't seem to be in any major discomfort but her temperature was very low. She then started to become very floppy so we took her to our local A&E [Accident & Emergency," recalls Bhor. She was taken to St George's and spent six days there with no improvement.
"We were told that the respiratory infection was stopping her lungs from working properly and her life was in serious danger. We couldn't bear the thought of losing Reva. We were completely broken," the 42-year-old said. Bhor said that the doctors told her that replacing her body's lung function using extracorporeal membrane oxygenation was Reva's "only option left" and she was moved to Evelina Hospital in London.
Her condition started to improve after ten days and doctors reduced her reliance on the oxygenation process, spending a total of two weeks on the machine. She spent a month in her local hospital before returning home and now has follow-up care from specialists at Evelina London. Dr. Jon Lillie, a consultant in pediatric intensive care at Evelina London, told the newspaper: "We are so glad that Reva is thriving and doing well… We are unique in the UK in being able to offer this type of treatment to very small babies. Until now it hadn't been attempted before as it was assumed that is wasn't possible."
"We are very fortunate to have teams who are able to provide pioneering treatment like this. Placing a baby on [the oxygenation machine] is very challenging and requires lots of support from for our doctors, surgeons, nurses, therapists, and perfusion teams. Without it, Reva wouldn't have survived." – PTI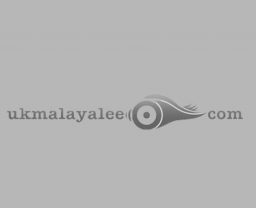 Nidhin Chand, a Malayalee, was one of around 2,000 of the victims who decided to stay back and fight
LONDON April 28: The Home Office had wrongly curtailed visa of around 34,000 international students after a BBC Panorama documentary in 2014 claimed to have uncovered fraudulent activity at an East London school involving overseas students sitting the TOEIC. However, it was later revealed that the blame rested with the flawed computer system of a US company, ETS.
According to various media reports 34,000 students were accused, many were deported or forced out of UK, many who stayed behind to fight their cause in UK court. Following several legal arguments, the Court of Appeals ruled that those accused of cheating in a 2014 investigation into two ETS test centres have the right to challenge the original ruling from within the UK.
However, now the government watchdog, National Audit Office (NAO), has launched an investigation into the Home Office's decision to accuse about 34,000 international students of cheating in English language tests, and will scrutinise the thinking behind the subsequent cancellation or curtailment of their visas, The Guardian newspaper reported.
Already more than 1,000 students have been removed from the UK as a result of the accusation and hundreds have spent time in detention, but large numbers of students say they were wrongly accused. Over 300 cases are pending in the court of appeal as hundreds attempt to clear their names.
The National Audit Office (NAO) has been making preliminary inquiries into the government's handling of the issue since the beginning of the year, and has now announced that it will proceed with a formal investigation. The body is expected to report its findings in late May or June.
MPs have warned that this immigration scandal could be "bigger than Windrush".
"In 2014, a BBC Panorama documentary drew attention to fraud in the UK student visa system, including widespread cheating in English language tests. The Home Office revoked student visas where there was evidence of cheating, but its decisions have come under renewed public and parliamentary scrutiny in the wake of the Windrush scandal," the NAO said. "The NAO is looking at the information held by the Home Office on the number of people alleged to have cheated and the action the Home Office has taken to date."
Undercover filming by the BBC in 2014 showed clear evidence of cheating in two test centres where international students sat the test of English for international communication (Toeic). Reporters showed the footage to Theresa May, then home secretary, who said she was shocked, and promised to take action. The Home Office concluded that around 34,000 of the 58,458 students who had taken the test between 2011 and 2014 had definitely cheated, that a further 22,600 had "questionable results", and that only 2,000 had definitely not cheated.
Campaigners have questioned whether it is plausible that such a large proportion of students sitting a Home Office-approved test could have been involved in cheating.
Stephen Timms, the Labour MP for East Ham, who represents a number of affected students and who has been campaigning on this issue, said: "I welcome the NAO's decision to investigate the Toeic scandal on behalf of parliament. I hope we might finally find out why so many innocent students have been treated so disgracefully."
A Home Office spokesperson said: "We have been supporting the National Audit Office in its work on this investigation since the start of the year. We will consider the findings of the report once it is published."
Last year the NAO published a critical report on the Home Office's handling of the Windrush scandal, highlighting poor-quality data that wrongly classified people as illegal immigrants, the risky use of deportation targets, poor value for money offered by hostile environment policies, and a failure to respond to numerous warnings that the policies would hurt people living in the UK legally.
Thiruvananthapuram April 16: Shashi Tharoor MP got injured during a ritual in temple in Thiruvananthapuram and received six stitches on his head, according to reports from Kerala. The incident happened on Vishu day which was celebrated yesterday (April 15).
Sashi was weighing himself on a giant scale as part of the "thulabharam" ritual in which a person sits on the scale against a mound of offerings like fruit and sweets, equal to the devotee's body weight.
Immediately after he got injured during the ritual, Sashi was taken to a hospital, where after applying the six stitches the doctors said the Congress parliamentarian is out of danger.
"A heavy iron hook fell on my head when a temple Thulabharam scale gave way. Lots of blood but no apparent other damage. Thank God it didn't hurt anyone around me – could have caused a very serious injury," Sashi tweeted.
In a photo taken by those who accompanied Sashi, the Congress leader is seen in a crisp yellow kurta siting cross-legged on the scale, suspended above the ground by four iron chain links.
Sashi is looking to score a hat-trick from the Thiruvananthapuram Lok Sabha seat. He faces the BJP's Kummanam Rajasekharan and CPI(M)-led LDF candidate C Divakaran.
Following his long career at the United Nations, Mr Tharoor returned to India and was elected to parliament in 2009.
Kerala will vote in a single phase on April 23 in the seven-phase Lok Sabha elections. Results will be out on May 23.
By A Staff Reporter
LONDON April 10: For the first time ever the UK Malayalee cricket fraternity will be getting together for one of the biggest cricket tournament mela. The eight-a-side soft ball indoor cricket tournament will be held at the prestigious cricket venue The Oval. The Oval, currently referred to for sponsorship purposes as the Kia Oval, is an international cricket ground in Kennington, in the London Borough of Lambeth, in south London. The Oval has been the home ground of Surrey County Cricket Club since it was opened in 1845.
The tournament will be held on Sunday 5th May 2019 from 9am at The Kia Oval, London SE11 5SS. The venue will be catering food and with the whole atmosphere is set to turn out into the first ever Malayalee celebration.
The 8-A-Side team can have a maximum of 2 substitutes and will be played for 5 overs each. Each team is guaranteed to get at least three matches. Team entry fee is £100 and the competitors has to be aged 16 and above.
The event is hosted by Klementine in partnership with Surrey County Cricket Club. Players will be receiving a T-Shirt free of cost on the day. Kit (stump and ball) will be provided by Surrey Cricket. There will be giveaways, certificates and prizes for winners.
The winning team and runners up will receive cash prize, trophy and medals plus free entry for Klementine Boxing Day Indoor Tournament at Oval on December 2019.
Each player will get an opportunity to attend a one Day free workshop with Mr Jain Joseph (FTII, IIM and National award winner) from Neo Film School. The workshop will be in direction, cinematography, editing, audio engineering, VFX, Acting, Dubb, still photography, screenplay and colouring.
There will be raffle for £1. Contribution money will go towards British Heart Foundation. Lucky winner will also get 4 person x 3 course meal and a drink at  Shilpa Restaurant.
The event is supported by NEO Film School, Shilpa Restaurant, JackNJill Foods, Surrey Cricket Foundation, British Heart Foundation, Malayalee Association of UK, UK  Malayalee Cricket League and www.ukmalayalee.com.
Please forward your interest to Chevy Green (cgreen@surreycricket.com) and Prabit Nair (prabit@hotmail.com). Deadline for submitting applications are on 16th April 2019.
Click to read about previous tournament hosted by the organisers
By A Staff Reporter
LONDON Feb 17: Hundreds of Indian students and the Indian community from different walks of life in London took to the streets to protest the terrorist attack that killed 40 Indian Central Reserve Police Force jawans on February 14.
Reports said that the nefarious act was carried out by banned Pakistani terror organisation Jaish-e-Mohammad (JeM) which is lead by Pakistan-based Muslim cleric Maulana Masood Azhar. He founded the group after he was released by India in 1999 in exchange for the crew and passengers of an Indian Airlines plane hijacked and flown to Taliban-ruled Afghanistan.
The protests in London by the Indian community was held in front of the Pakistan High Commission near Knightsbridge in central London. Members of the Indian community chanting Vande Maratam and Bharat Mata KI Jai assembled in central London and walked towards the High Commission.
Mr Manoj Ladwa, Founder & CEO of India Global Business magazine, urged the British government to end all defence ties with Pakistan. He also urged British companies to stop dealing with Pakistan.
He appealed to the British Parliamentarian to stop sympathising with terrorists.
"There is no room for terrorism in British soil," said Manoj. "Jammu and Kashmir is an integral part of India and it will remain as same."
Indian Students Association had called all to join the protest with a notice on their Facebook page:
"We stand against terrorism all across the globe. Join us for a silent protest in showing our strength, support and solidarity outside the Pakistani High Commission on 16th February Saturday, from 2:30 pm -4pm.
Dress Code Preferred: White & orange with black band. Please come prepared with placards, banners, and posters. Indian flags
*DOS*
👍Please promptly turn up at 2.30pm at Pak High Commission for briefing
👍Please wear white and/or saffron with black band around arm
👍Bring your own posters, placards, banners, slogans & Indian flags
👍Carry your own water
👍Carry your own candle and match stick/lighter
👍Pla get yr slogan approved by the team here to keep uniformity
👍 We will all light up our mobile torch too at some point to create impact and send strong message !!!
👍 Take full responsibility of your young children at all times and your belongings
*DONT's*
👎 Don't laugh or joke or go for coffee etc .. snacking away for the event for the whole duration of March and standoff
👎 DO NOT DRIFT away in smaller groups and stay close and connected with the group
👎 Don't wear colourful clothes or make up etc
By A Staff Reporter
HULL Feb 7: UK Malayalee from Hull passed away today noon (Thursday February 7, 2019) following an illness he has been suffering for the last few years, local news reports said.
Chackochan (45) from Bridlington in Hull was suffering from Motor neurone disease. Motor neurone disease is a uncommon condition that affects the brain and nerves. It causes weakness that gets worse over time.
Initially Chackochan suffered weakness of his hands and then later it spread to his body leaving him bedridden with medications.
Chackochan leaves behind wife Deepa and his two daughters.
Previous to moving down to Hull, the family were living in Exter in Devon. They moved to Hull three years back.
Chackochan's mother and Deepa's parents are in the UK.
Funeral details will be made aware to the public later.
This website offers its sincere condolences to the beareaving family.
Motor neurone disease is always fatal and can significantly shorten life expectancy, but some people live with it for many years. There's no cure, but there are treatments to help reduce the impact it has on your daily life.
Symptoms of motor neurone disease come on gradually and may not be obvious at first.
Early symptoms can include:
weakness in your ankle or leg – you might trip, or find it harder to climb stairs
slurred speech, which may develop into difficulty swallowing some foods
a weak grip – you might drop things, or find it hard to open jars or do up buttons
muscle cramps and twitches
weight loss – your arms or leg muscles may have become thinner over time
difficulty stopping yourself crying or laughing in inappropriate situations
Courtesy: https://www.nhs.uk
KOCHI Jan 13: Kerala Chief Minister Pinarayi Vijayan has backed out from the Arpo Arthavam, a two-day event celebrating menstruation and speaking up against taboos on Sunday.
CM Vijayan was slated to arrive at the venue in Kochi at 12 pm on Sunday. However, at 12.30 pm, even as reports of the CM cancelling the event from his schedule emerged, the organisers of the event were clueless. The participants, too, were expecting the CM. While initially the organisers insisted that the Chief Minister will arrive, they later confirmed that he will not attend.
"At 1.30 pm, we received a call from the CPI (M) district committee office in Ernakulam that the CM will not be attending the event. Until then, we were constantly in communication with the police to ensure all security arrangements for him were in place," a member of the organising committee informed.
The two-day event was inaugurated in Kochi by Avantika, Trupti, Renju and Ananya – the four trans women who entered Sabarimala Temple in December 2018.