By A Staff Reporter
LONDON Feb 17: Hundreds of Indian students and the Indian community from different walks of life in London took to the streets to protest the terrorist attack that killed 40 Indian Central Reserve Police Force jawans on February 14.
Reports said that the nefarious act was carried out by banned Pakistani terror organisation Jaish-e-Mohammad (JeM) which is lead by Pakistan-based Muslim cleric Maulana Masood Azhar. He founded the group after he was released by India in 1999 in exchange for the crew and passengers of an Indian Airlines plane hijacked and flown to Taliban-ruled Afghanistan.
The protests in London by the Indian community was held in front of the Pakistan High Commission near Knightsbridge in central London. Members of the Indian community chanting Vande Maratam and Bharat Mata KI Jai assembled in central London and walked towards the High Commission.
Mr Manoj Ladwa, Founder & CEO of India Global Business magazine, urged the British government to end all defence ties with Pakistan. He also urged British companies to stop dealing with Pakistan.
He appealed to the British Parliamentarian to stop sympathising with terrorists.
"There is no room for terrorism in British soil," said Manoj. "Jammu and Kashmir is an integral part of India and it will remain as same."
Indian Students Association had called all to join the protest with a notice on their Facebook page:
"We stand against terrorism all across the globe. Join us for a silent protest in showing our strength, support and solidarity outside the Pakistani High Commission on 16th February Saturday, from 2:30 pm -4pm.
Dress Code Preferred: White & orange with black band. Please come prepared with placards, banners, and posters. Indian flags
*DOS*
👍Please promptly turn up at 2.30pm at Pak High Commission for briefing
👍Please wear white and/or saffron with black band around arm
👍Bring your own posters, placards, banners, slogans & Indian flags
👍Carry your own water
👍Carry your own candle and match stick/lighter
👍Pla get yr slogan approved by the team here to keep uniformity
👍 We will all light up our mobile torch too at some point to create impact and send strong message !!!
👍 Take full responsibility of your young children at all times and your belongings
*DONT's*
👎 Don't laugh or joke or go for coffee etc .. snacking away for the event for the whole duration of March and standoff
👎 DO NOT DRIFT away in smaller groups and stay close and connected with the group
👎 Don't wear colourful clothes or make up etc
THIRUVANANTHAPURAM Feb 14: Qualified doctors and nurses in the state will soon have more job opportunities overseas as the state government undertaking Overseas Development and Employment Promotion Consultants Ltd (ODEPC) is planning to tie up with countries like Germany, Japan, Ireland, Kuwait and others, Indian Express reported. Continue reading "Doctors, nurses from Kerala to get more jobs abroad"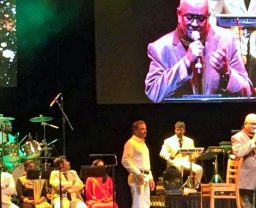 LONDON Feb 10: UK-based Indian doctors and healthcare professionals are campaigning against what they describe as an "unfair" doubling of a health surcharge imposed on professionals from outside European Union (EU) living and working in Britain.
The "Immigration Health Surcharge" was introduced in April 2015 and from December last year it was hiked from 200 pounds to 400 pounds per year.
It is imposed on anyone in the UK on a work, study or family visa for longer than six months in order to raise additional funds for the country's state-funded National Health Service (NHS).
The British Association of Physicians of Indian Origin (BAPIO), the UK's largest representative body for Indian-origin doctors, is lobbying the UK Home Office for a rethink over the charge, arguing that it would have an adverse impact on their attempt to recruit more healthcare professionals from India to meet staff shortages in the NHS.
"Clinicians wishing to work in the UK are already facing burdensome processes relating to regulation and immigration, and this surcharge is only going to see UK losing  out on quality healthcare professionals from non-EU countries," notes a letter from BAPIO president Ramesh Mehta and secretary Parag Singhal, sent to UK home secretary Sajid Javid last week.
"The current policy adversely affects the attraction of working in the NHS and will sabotage our own requirements of providing quality health services to our patients. Therefore, in the interest of patient safety and improved morale of the immigrant workforce, we request that this unfair and highly discriminatory health surcharge for NHS-employed professionals should be reversed with immediate effect," the letter states.
According to the organisation, one in 11 NHS clinical posts are currently unfilled, rising to one in eight for nursing vacancies, and the severe shortage is likely to grow to around 250,000 by 2030.
Doctors, nurses and other healthcare professionals from countries like India are often referred to as the "backbone" of the UK's healthcare system as they take up critical posts across hospitals and clinics in the country, the BAPIO pointed out.
BAPIO has been at the centre of organising fellowship programmes for doctors from India to fill NHS shortages while completing their training in Britain as a "win-win" arrangement.
But it fears these efforts would be hit as a result of the additional financial burden imposed by the health surcharge.
"These professionals are paying their taxes, including National Insurance (NI) contributions, in addition to providing quality health services in over-stretched hospitals. Such an additional burden will make them feel demoralised and discriminated," said Prof. Singhal.
The health surcharge is payable by nationals from countries like India if they seek to live in the UK for six months or more, or to extend their stay.
The payment is made at the time the immigration application is made and is payable annually until such time as the person is granted indefinite leave to remain (ILR) in the UK, or returns to their home country at the end of their visa period.
Short-term migrants, including tourists on visitor visas, are charged differently for secondary care treatment by the NHS at the point of visa access.
Other groups have also questioned the extremely high surcharge on the grounds that it amounted to "double taxation" for long-term migrants, who are already expected to make tax contributions towards the care system.
"Most people who do move here will work and they will pay tax. So doubling this charge is a form of double taxation. People are going to be ending up paying for the NHS twice," said Satbir Singh, chief executive of the Joint Council for the Welfare of Migrants.
The UK government says since the surcharge was introduced in 2015, it has raised over 600 million pounds, which has been ploughed back into health budgets.
It expects to raise an estimated 220 million pounds in extra funding with the doubling of the surcharge, with the funds aimed at "sustaining and protecting" the country"s healthcare system.
"We welcome use of the NHS by long term residents who still need leave to remain, but we believe it is right that they make a fair and proportionate contribution to its long-term sustainability," a UK Home Office spokesperson said.
"Parliament agrees and has approved the order we proposed to increase the immigration health surcharge so it better reflects the actual costs to the NHS," the spokesperson added. PTI
By A Staff Reporter
HULL Feb 7: UK Malayalee from Hull passed away today noon (Thursday February 7, 2019) following an illness he has been suffering for the last few years, local news reports said.
Chackochan (45) from Bridlington in Hull was suffering from Motor neurone disease. Motor neurone disease is a uncommon condition that affects the brain and nerves. It causes weakness that gets worse over time.
Initially Chackochan suffered weakness of his hands and then later it spread to his body leaving him bedridden with medications.
Chackochan leaves behind wife Deepa and his two daughters.
Previous to moving down to Hull, the family were living in Exter in Devon. They moved to Hull three years back.
Chackochan's mother and Deepa's parents are in the UK.
Funeral details will be made aware to the public later.
This website offers its sincere condolences to the beareaving family.
Motor neurone disease is always fatal and can significantly shorten life expectancy, but some people live with it for many years. There's no cure, but there are treatments to help reduce the impact it has on your daily life.
Symptoms of motor neurone disease come on gradually and may not be obvious at first.
Early symptoms can include:
weakness in your ankle or leg – you might trip, or find it harder to climb stairs
slurred speech, which may develop into difficulty swallowing some foods
a weak grip – you might drop things, or find it hard to open jars or do up buttons
muscle cramps and twitches
weight loss – your arms or leg muscles may have become thinner over time
difficulty stopping yourself crying or laughing in inappropriate situations
Courtesy: https://www.nhs.uk