CROYDON Oct 11: Narayanan Lohidasan, father of KCWA secretary Sahi Lohidasan, residing at 27 Colescroft Hill Purley, Surrey CR8 4BB, passed away peacefully in Croydon University Hospital at the age of 94 on 8th October 2019.
By A Staff Reporter
LONDON Oct 11: Porinju Mariam Jose will be released this week from today (Friday 11th October) across selected Cineworld Cinemas in – BIRMINGHAM BROAD ST, BOLDON TYNE & WEAR, CARDIFF, EDINBURGH, GLOUCESTER, LONDON-ILFORD, LONDON-FELTHAM, LONDON-WEMBLEY, MILTON KEYNES & STOKE ON TRENT.
By A Staff Reporter
LONDON Oct 10: Romanticizing the past (real or imaginary) is not unusual with human beings. It could be based on your relationships, beliefs and culture. NRIs in particular feel nostalgic about their past.
By A Staff Reporter
CROYDON (Surrey) Oct 10: Lenin C Chandran now is hogging the limelight at the Surrey County Badminton and League.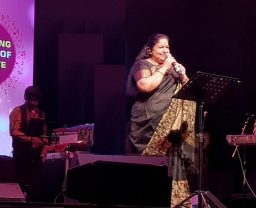 സജീഷ് ടോം  (യുക്മ നാഷണൽ പി ആർ ഒ & മീഡിയ കോർഡിനേറ്റർ)